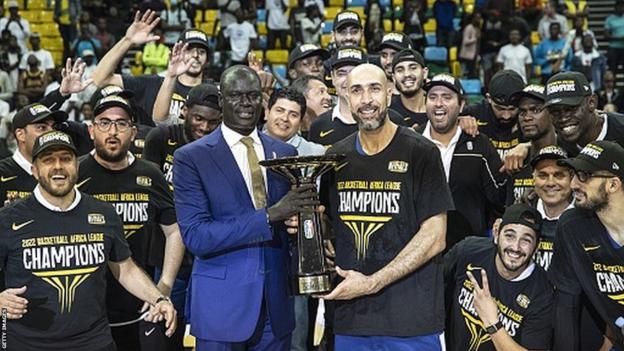 On the eve of the new Basketball Africa League (BAL) season, the competition's president, Amadou Gallo Fall, believes that the continent should not "just export talent".
The pan-continental club competition, entering its third year, kicks off in Dakar on March 11 and resumes last year's format, with 12 teams split into two regional conferences battling it out to contest the May play-offs in the Rwandan capital. , Kigali.
Tunisian champions US Monastir are once again likely to be the team to beat, after defeating Angolan Petro de Luanda 83-72 in the 2022 final to compensate for the grief of losing the centerpiece of the previous year to inaugural Zamalek winners from Egypt.
With each team only allowed to sign a maximum of two non-African players for their 12-man roster, the hope is that increased exposure to top-level competition will improve standards at all levels when it comes to local talent.
"The talent is here in Africa"
Fall, who helped set up the BAL project, believes that the first two editions have already had a huge impact on basketball culture in Africa.
"Teams in general are working hard to organize themselves," he told BBC Sport Africa.
"To position themselves for a chance to win their local championship and qualify for the Basketball Africa League.
"We believe in basketball in Africa," he added.
"That's why we've been involved here for many decades. We've focused on laying the groundwork, we've put in place the first building blocks you need for long-term sustainability.
"That's how the game is accessible, so you have more young boys and girls bouncing the ball around, getting interested in basketball.
"The talent is here in Africa."
For Fall, the next step in the project is to prevent that talent from burning out overseas, as has happened with players in the past, many of whom will never return.
"Africa needs to make sure that we are not just exporting talent, but also creating worthwhile value around our talent," said the Senegalese, who worked as an administrator for NBA team Dallas. Mavericks for eight years before taking over the NBA. activities in Africa.
"It's just about bringing in the expertise and creating the environment."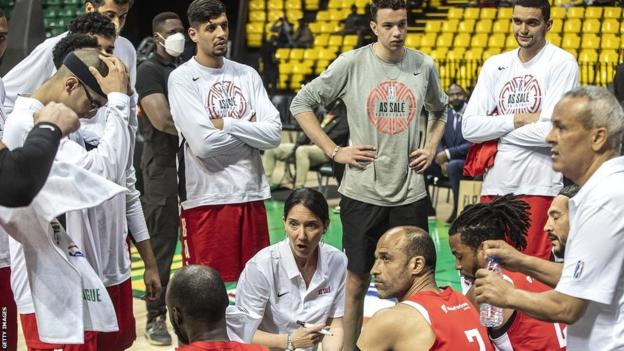 The leading lady of the BAL
This year's BAL opener will see Senegal's AS Douanes take on debutants Abidjan Basket Club Fighters from Ivory Coast (16:00 GMT).
The Fighters may be new to the competition, but their coach, Liz Mills, is not, having managed Moroccan side AS Sale last season. The Australian was also in charge of the Kenya national team and has worked in men's basketball in Africa for over 10 years.
"We feel very confident knowing that we've been at this level before, and we're really excited to play the first match of the tournament," she said.
"For the past two decades, we have participated in the African Champions Cup, which was a competition before the NBA and Fiba [basketball's governing body] merged with the Basketball African League, as well as imports that bring a wealth of experience.
"We're going to see upsets, we're going to see upsets. Obviously there are favourites, but I think realistically we're definitely one of the teams that could win the title."
While Mills has years of experience to draw on, BAL's South African representatives, the Cape Town Tigers, are small by comparison.
"We don't have a national league that plays every year like many of these countries have," head coach Raphael Edwards told BBC Sport Africa.
"Our team is only 18 months old. And in our first season, we didn't play competitive basketball, we just trained with each other, to get to the quarter-finals."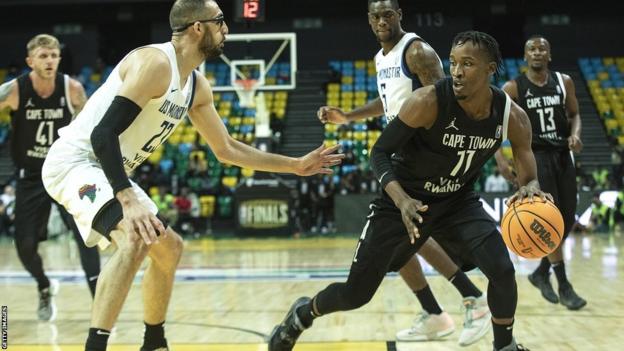 After having surprised a few people by making the play-offs last year, the Tigers were quickly slammed in the play-offs, crushed by US Monastir by 39 points in advance.
"They outplayed us in the fourth quarter," admitted Edwards.
But the upward trajectory of a new team like the Tigers is exactly the kind of development those behind the BAL were hoping for – and Edwards thinks their progression is evident.
"We've improved a lot since then. We've had tons of friendlies to prove it, with Petro de Luanda, with the NBA Academy, other teams from Mozambique.
"We are getting closer to playing a great brand of basketball."
One competition, two conferences
The Fighters and Tigers were two of six teams that had to go through the qualifying rounds to reach the BAL (the others being Stade Malien of Mali, City Oilers of Uganda, CFV Beira of Mozambique and Seydou Legacy Athlétique Guinea Club).
The other six teams qualified through their domestic leagues.
The 12 qualifiers are now split between the Sahara Conference, which takes place in Dakar in March, and the Nile Conference, which will be played in late April and early May.
Sahara Conference (11 – 21 March)
ABC Fighters (Ivory Coast), AS Douanes (Senegal), Kwara Falcons (Nigeria), REG (Rwanda), Stade Malien (Mali), US Monastir (Tunisia)
Nile Conference (April 26 – May 6)
Al Ahly (Egypt), Cape Town Tigers (South Africa), City Oilers (Uganda), CFV Beira (Mozambique), Petro de Luanda (Angola), SLAC (Guinea)
The top four from each conference will advance to the quarter-finals of the play-offs in Kigali, with the final taking place on May 27.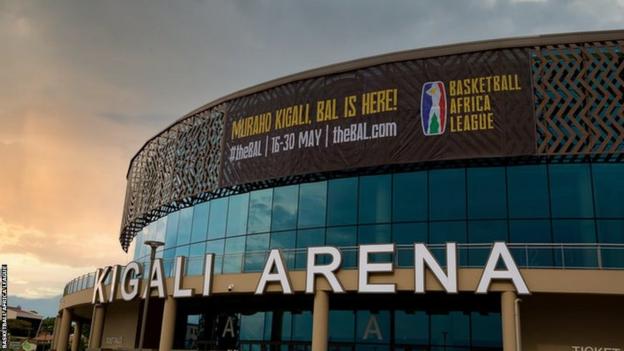 "Anything is possible," according to Mills.
"Any day, anyone can beat anyone. That's the beauty of African basketball."
Most of the competition's non-African players are, perhaps unsurprisingly, from the United States.
Although he wants BAL to be a springboard for African talent, Fall says international stars are also proof of progress.
"American basketball players have always been in demand around the world. We want high quality players to want to come and play in our leagues," he explained.
"Players wouldn't have considered Africa in the past because of economic and other factors. I think that's a good sign that they really want to come and play."